Popular Posts
All Time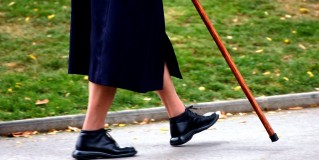 Once a week, my amazing husband watches the kids while I go out by myself for a few hours to run errands. I'm certainly blessed to have a husband who cares so much about me and enjoys helping with our kiddos.
Recently, on one of my excursions I decided to stop by our local Salvation Army. My goal was to get in and get out, and score a bunch of kid's clothes for cheap. As I was perusing through old and dusty clothing, I heard right next to me, "Excuse me? Excuse me!"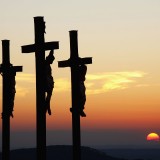 What do we value most? What kind of value do you and I place on our money, homes, cars, reputation, vacations, recreation, jobs, success, spouse and children, mom or dad, brother or sister…? It's not that good jobs, money, homes, or most of all, our family members are bad things to hold as dear. My family is incredibly precious and dear to me. But what do you and I value most… more than anything?

Satisfied
[ 37:31 ]
Play Now
|
Play in Popup
|
Download
(13)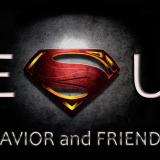 Just this past May, not more than 2 months ago, David Gonzalez, age 35, was busy remodeling an old home in Hoffman, Minn, that he had purchased for just $10,100. But while he was busy tearing out old insulation in the walls and ceiling of the house he uncovered what is considered to be the "Holy Grail" of all comic books: Action Comics edition No. 1. 1938 – the very first comic to introduce the Man of Steel, Superman.
Reports indicate the comic book had remained untouched in the home's ceiling for more than 70 years. Only around 100 issues of this comic book are known to be in existence today, and a recent sale of an Action Comics No. 1 edition in near mint condition took in 2.16 million dollars. To further heighten the attractiveness of Gonzalez's find for collectors, this past month marked another blockbuster film for Superman: Man of Steel. This was an incredible find, at an incredible time.
But the story goes on…

Superman vs. Jesus
[ 35:11 ]
Play Now
|
Play in Popup
|
Download
(128)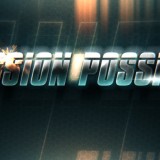 More often than not, we are driven by a mentality that celebrates self-reliance. Learning how to maximize our human potential is the name of the game. We believe if we work hard enough and make the right kind of friends – we can have it all. The world is the oyster of the one who learns to take advantage of every opportunity, so many people say.

Mission Possible
[ 35:36 ]
Play Now
|
Play in Popup
|
Download
(112)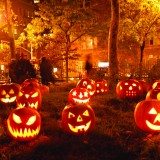 "Michael! Duck below the window… now!" shouted my mom at the top of her lungs. I was probably the most scared eight-year-old on the planet as I hunched down into a corner of our living room.
She yelled out again, this time to my older sister, "Sarah, get down! Our crazy neighbor across the street is waving a shotgun around on his front porch and he just pointed it at our house!!"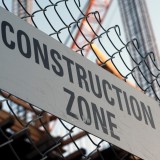 Have you ever been forced into a detour only to find you're heading in a totally different direction, away from the place you actually planned to go? Sometimes on the journey of life, God graciously interrupts our plans with a dramatically unexpected change in direction.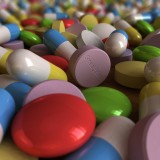 As I approached the door to the basement, the noise grew louder. I heard a "swish" and a boom, then a grunt followed by a deep sigh. Finally I arrived where I found my brother sprawled out on a bench as he pumped hundreds of pounds of solid iron. Through the dim light of one bare light bulb one could easily see he was sweating profusely. His veins bulged from under his torn muscle shirt and his tendons seemed to twitch at every breath. He was the picture of physical strength and fitness.